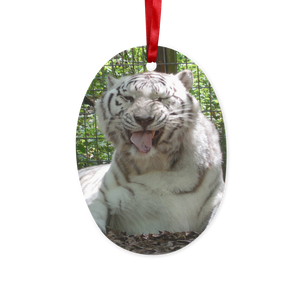 A must-have for any wildlife-lover's Christmas tree! An adorable, festive way to honor & celebrate these majestic animals.

* Includes a red ribbon and a gold string. Has hole at top of ornament for string or ribbon to hang on Christmas tree or on the wall/door.
* 8cm x 6cm with approx. thickness of 3mm.
* Comes in a beautiful white box.