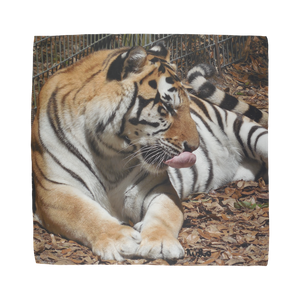 Great for the pool, beach, or for your workout! Pairs nicely with our tank tops.

This square sublimation bandana is one of the best ways to complement your outfit easily, and our bandana collection will help you to spend less money and time for your wardrobe! One size fits all!

It can be a great gift for chefs, hostesses, pets and more!

Material: 97% Polyester, 3% Cotton

Size: 50 x 50 cm (approx 19.5'' x 19.5'')

Your products will be printed with love, and securely packed and shipped with care within 3 - 5 business days approximately. By knowing the estimated delivery time, you can determine how long it will take to receive the item.